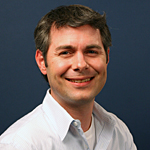 Brian Fancher, Vice President, I-9 Product Management and Chief Compliance Officer, Tracker Corp
Brian has a unique blend of practical and professional experience with I-9 and immigration rules. He worked as a legal professional at one of the nation's highest-volume immigration law firms, using his I-9 and immigration expertise across a broad client base. Brian also has hands-on, practical experience with the challenges of applying I-9 and immigration practices in a large, distributed organization, serving as General Manager of a major retail chain with stores and employees all over the U.S. As VP of I-9 Product Management and Chief Compliance Officer for Tracker Corp, Brian is responsible for the definition and roadmap of the company's hiring compliance products. He is also responsible for developing best practices – policies, procedures, reporting and training – that help organizations stay compliant with I-9 and E-Verify® laws. Brian monitors the ever-changing landscape of I-9 and E-Verify® laws, and meets regularly with many of the nation's most respected employers to develop best practices and to benchmark industry norms. Brian holds a BA in Communication from the University of San Francisco.
Guest Bloggers
Shareholder
Immigration Group Leader
Baker Donelson, LLP
Robert C. Divine is the Chairman of the Immigration Group of Baker, Donelson, Bearman, Caldwell, & Berkowitz, P.C., a law firm of 620 lawyers and public policy advisors with offices in 17 cities from Washington, D.C. to Orlando, FL to Houston, TX.  Mr. Divine served from July 2004 until November 2006 as Chief Counsel and for a time Acting Director of U.S. Citizenship & Immigration Services (USCIS).  He is the author of Immigration Practice, a 1,600 page practical treatise on all aspects of U.S. immigration law that is revised and reprinted annually to reflect the law's constant changes.  He has practiced immigration law since 1986 and has served as Chair of various committees of the American Immigration Lawyers Association.  He is Vice President of the Association to Invest in the USA (IIUSA), an association for EB-5 regional centers. His practice includes all aspects of U.S. immigration law, representing large and small international and domestic employers, family sponsors, investment regional centers, and individual foreign nationals.  He has also litigated significant business matters, including class action employment discrimination, contract, commercial, product liability, antitrust, ERISA benefits, business torts (including RICO, misrepresentation, Consumer Protection Act), and immigration-related criminal matters. He also authors numerous alerts on immigration-related topics and maintains the Firm's Immigration Blog. For a full bio, see Robert C, Divine.

Robert Loughran, J.D.
Partner
Board Certified – Immigration and Nationality Law – Texas Board of Legal Specialization FosterQuan, LLP
Shareholder of FosterQuan's Austin office, Robert Loughran has been representing employers in Employer sanctions matters since 1994 including before the Office of Chief Administrative Hearings Officer.  He is fluent in Spanish and has studied international and comparative law in Concepción, Chile, and Madrid, Spain.  He is Board Certified in Immigration and Nationality Law by the Texas Board of Legal Specialization and currently serves on the Immigration and Nationality Law Board Certification Fitness and Standards Committee.  Texas Monthly hasrecognized Mr. Loughran as a Texas Super Lawyer. He has also been recognized as a Best Immigration Lawyers in America by Chambers USA and is recognized in Who's Who Legal in Corporate Immigration.  His practice is concentrated in the areas of corporate immigration, emigration to third countries, and related international law.  Mr. Loughran heads the Emigration and Employer Sanctions practice areas of the firm. He presents frequently before legal, professional, and academic organizations on the topics of U.S. and foreign work authorization, employer sanctions, maintenance of status, and changes in government proceedings.
Partner
Certified Immigration Law Specialist (CA)
Seyfarth Shaw LLP
Attorney Angelo A. Paparelli blogs on America's dysfunctional immigration system and tries to offer constructive solutions that will enable the U.S. to maintain and enhance its economic prosperity, political freedoms and cultural and religious heritage as a Nation of Immigrants. He is solely responsible for the contents of www.NationOfImmigrators.com
The grandson of Italian immigrants, Angelo is recognized by his peers and the public as a scholar and leader in immigration law and a passionate advocate for the rights of immigrants, U.S. citizens, and organizations petitioning for immigration benefits. He is regularly listed as a leading lawyer for immigration law in annual evaluations by Chambers USA, Legal500, and Best Lawyers in America, and has been named in three annual peer- and client-based appraisals as Corporate Immigration Lawyer of the Year by The International Who's Who of Business Lawyers.
Angelo is founder and immediate past President of the Alliance of Business Immigration Lawyers, a 38-member worldwide alliance of leading immigration firms, and a partner in Seyfarth Shaw LLP, practicing in Southern California and New York. The 2010 recipient of Edith Lowenstein Award conferred by the American Immigration Lawyers Association, Angelo co-authors the Immigration Column for the NY Law Journal. He is an expert witness/consultant on immigration to law firms, businesses and individuals.
Read Mr. Paparelli's complete bio here.
Attorney
Siskind Susser PC
www.visalaw.com
Bruce Buchanan is an immigration attorney in the Nashville, TN office of Siskind Susser PC. Mr. Buchanan received his law degree from the Vanderbilt University School of Law in 1982 and his undergraduate degree in 1979 from Florida State University, where he graduated magna cum laude. Previously, he worked as senior trial specialist for the National Labor Relations Board for 20 years. He has also served from 1991 to 2003 as Adjunct Professor at William H. Bowen UALR School of Law, where he taught courses in labor law, employment law and sports law.
Mr. Buchanan represents employers in many areas of immigration law, labor, and employment as well as individuals in immigration law. In immigration law, he conducts internal compliance (I-9) audits, represents clients in ICE audits, advises clients on I-9 compliance, E-Verify, state employment-related immigration laws, and trains personnel on immigration compliance. He has spoken at many seminars and training sessions on immigration law, the National Labor Relations Act, Family and Medical Leave Act and Fair Labor Standards Act. Currently, he is the Chair of the Tennessee Bar Association (TBA)'s  Immigration Law Section as well as editor of both TBA's Immigration Law Section's Newsletter and TBA's Labor and Employment Law Section's Newsletter. Mr. Buchanan also serves on the Tennessee Bar Association's CLE Committee.
Immigration Attorney
JohnManley.net
John Manley practices immigration law in the Los Angeles area. He represents foreign nationals who wish to apply for immigration benefits through business related or family based immigration. He is a member of the American Immigration Lawyers Association, and serves as a Media Liaison for the Southern California Chapter. He is also an Ambassador to the American Immigration Council in Los Angeles. John Manley is a member of the Executive Committee for the Immigration Law Section at the Los Angeles County Bar Association. He is a Past Chair of the Immigration Law Section, and currently serves as a Co-Liaison to U.S. Customs and Border Patrol.
John Manley has practiced immigration law for over twelve years and is a graduate of Southwestern University School of Law in Los Angeles. John Manley speaks Farsi and Spanish (both languages are very challenging and the learning process is on-going).
John Manley also represents foreign nationals who wish to work in the US with temporary employment based visas, such as H1B, O1, L, and E-2 treaty investor visas.
Associate Attorney
Pierce Atwood LLP

As an Associate in the Immigration Group at Pierce Atwood LLP, Katie assists employers and employees in executing immigration strategies to fulfill temporary and permanent US residence and employment authorization needs. Katie advises clients on current developments in the ever-evolving field of immigration law and provides support and guidance on employment verification requirements, best practices, and audit response. In addition to her broad employment-based immigration practice, Katie has experience in family-based immigration. Her work also includes pro bono representation of clients in asylum processes and post-asylum grant applications for permanent residence. Katie is a graduate of the University of Miami School of Law and earned her Bachelor's Degree from the University of Notre Dame. She maintains a twitter account that closely tracks E-Verify and I-9 developments. You can follow Katie on twitter at @kminervino.

Susan K. McConn, J.D.
Associate Attorney
FosterQuan, LLP
Tracker customer since 2001
Ms. McConn graduated cum laude from Vanderbilt University, where she majored in Latin American Studies.  She participated in educational exchange programs in Salvador, Brazil, and in Guanajuato, Mexico.  Ms. McConn is a graduate of the University of Texas School of Law, where she participated as a Student Attorney in the Immigration Law Clinic.  She also received a Texas Law Fellowship for a summer clerkship with Catholic Charities of Dallas Immigration and Legal Services.  She has been admitted to the State Bar of Texas and is a member of the American Immigration Lawyers Association.  In addition, she is a founding member of the State Bar of Texas Section on Immigration and Nationality Law.  Ms. McConn's practice is concentrated in the areas of employer sanctions and employment-based immigration.  Ms. McConnis a frequent speaker on these topics to various human resources organizations.
Senior Attorney
FosterQuan, LLP
Tracker customer since 2001
Ms. Langermeir handles a wide variety of immigration matters, with a focus on employment and compliance-based matters. Her clients include universities, hospitals, and organizations, as well as physicians and nurses, researchers and professors, executives, teachers and other professionals. Ms. Langemeier advises employers and human resource professionals on immigration and worksite enforcement, including on work visas, permanent residence, audits and investigations.  She has given numerous presentations on immigration matters at seminars for employers, community organizations and human resource professionals, including for the AILA Texas Chapter, Texas State Bar, University of Houston Law Center, Gulf Coast Symposium, EEOC Symposiums, and trade and community organizations.
Associate Attorney
FosterQuan, LLP
Tracker customer since 2001
Ms. Konikowski is an Associate Attorney with FosterQuan, LLP that works primarily in employment-based immigration.  She has experience with immigrant and nonimmigrant visas and has helped to manage I-9 audits and Public Access File audits for various corporate clients.  As a 2008 graduate of the University of Houston Law Center, Kari served as a Student Attorney in the University of Houston Immigration Legal Aid Clinic and competed on the University of Houston's award-winning Moot Court team as Oral Advocate and Brief Captain.  She received her undergraduate degree from the University of Texas at Austin.  Kari is a member of the Houston Young Lawyers Association and the American Immigration Lawyers Association.