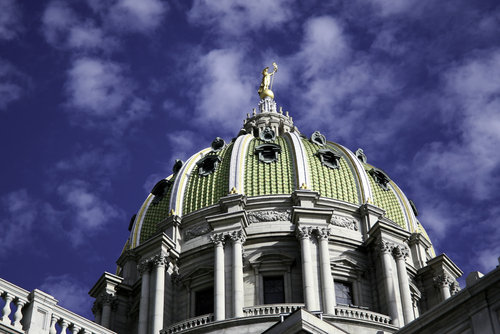 Yesterday, the Pennsylvania House of Representatives overwhelmingly passed two proposals (House Bills 1502 and 1503) that would require certain Pennsylvania employers to verify the employment eligibility of construction and contracted public workers via the E-Verify or Social Security Number Verification Services (NVS) systems.
One bill pertains to public works contractors and their subcontractors doing business with the State and would require verification of their workers' employment eligibility either through E-Verify (for new hires) or NVS (for existing employees). The companion bill carries the same employment verification requirements for private-sector construction companies "whether or not the work is for a public body or paid for from public funds." Both bills offer protection to employees who report or participate in an investigation relating to an alleged violation.
If the Senate passes the bills (we will keep you posted), employers who violate these rules could face stiff penalties, including the forfeiture of state licenses or certifications and debarment from state projects.