17 Aug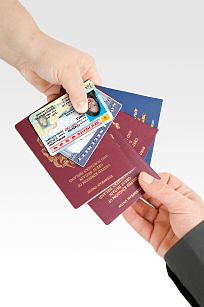 [Editor's Note: today's post is brought to you by guest blogger Bruce Buchanan, an immigration attorney in the Nashville, TN office of Siskind Susser PC.]
The Department of Justice (DOJ) has reached a settlement agreement with Best Packing Services Employment Agency Inc. of Philadelphia, Pennsylvania resolving allegations that the company discriminated under the anti-discrimination provision of the Immigration and Nationality Act (INA), when it impermissibly delayed the start date of two refugees after requiring them to provide specific I-9 documentation.
The refugees alleged they were not allowed to begin employment until they produced unexpired, Department of Homeland Security-issued employment authorization documents, despite the fact that the refugees presented unexpired state identification cards and unrestricted Social Security cards at the time of hire, which were sufficient documentation for employment eligibility verification purposes.
The INA anti-discrimination provision prohibits treating employees differently in the employment eligibility verification and reverification processes based on citizenship status or national origin. Since the department's investigation revealed that Best Packing allowed U.S. citizens to provide state identification cards and unrestricted Social Security cards and did not demand other specific Form I-9 documentation for U.S. citizens, it was determined that the refugees had been unlawfully discriminated against.
As part of the settlement, Best Packing will provide full back pay to both victims due to each missing several weeks of work. Under the settlement agreement, the company agreed to conform all of its actions to ensure compliance with the INA's anti-discrimination provision and to train its human resources personnel about the company's responsibility to avoid discrimination in the employment eligibility verification process.
This settlement is another in a long line of cases where employers are going too far, sometimes unknowingly, in an attempt to verify employment authorization by requiring specific or additional documentation during the Form I-9 process. Remember that in an effort to comply with the INA,  the actions of an overreaching employer may result in a finding of discrimination by the Department of Justice, Office of Special Counsel.
Disclaimer: The content of this post does not constitute direct legal advice and is designed for informational purposes only. Information provided through this website should never replace the need for involving informed counsel on your employment and immigration issues.
To learn more about how I-9 Compliance Software can help you comply with Form I-9 and E-Verify requirements, click here.